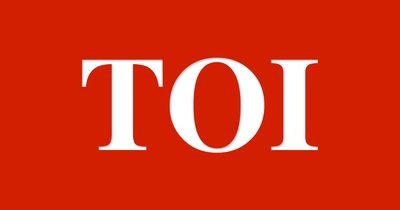 Jaipur: In a bid to provide relief to three water scarcity-hit districts in the state—Pali, Sirohi and Jalore, the water resources department will expand the capacity of the tunnel that links Sei Dam with Jawai Dam in Pali for the supply of water to this dam.
The Rs 100-crore capacity-building project, which was announced by chief minister Ashok Gehlot in the budget, will help mitigate the acute drinking water crisis in the three districts.
In the current scenario, drinking water is transported to drought-hit Pali and other districts from Jodhpur via trains.
The tender process for capacity-building of the tunnel has been initiated with a sanctioned budget of Rs 15 crore for financial year 2020-21. This will lead to increase in the tunnel's capacity from 34.13 million cubic feet per day to 73.87 million cubic feet.
"Over the years, it was observed that Jawai Dam (total capacity of which is 7327.50 million cubic feet) in Pali district was not getting filled to its capacity due to change in rainfall pattern and disturbance in the catchment area. Even though it is the most important dam in western Rajasthan, its deficit was increasing. However, it is the lifeline for these three districts as it provides drinking water to the people and the dam water is also used for irrigation purposes," said Naveen Mahajan, secretary, water resources department. "Even as the capacity of Jawai Dam was huge, due to the disturbance in catchment area, the dam was not being filled to capacity, the rain water got wasted during monsoon as it travelled to Gujarat."
"Later, we came up with an idea to rejuvenate the dam and fix the deficit. So, we decided to expand the capacity of the tunnel that links Jawai Dam with Sei Dam, which is a feeder dam of Jawai for supply of water. The capacity and size of the tunnel being relatively smaller, it had a limiting factor in terms of volume of water to be supplied to Jawai Dam. With the completion of the project, there will be no deficit in drinking water in these districts. It will take at least two years to complete it," he added.