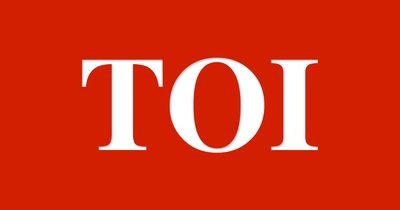 Gurgaon: The closure of industries in the city during the lockdown led to a significant improvement in the quality of treated waste water released into drains, an analysis by the Gurugram Metropolitan Development Authority (GMDA) has found.
It has revealed that the biological oxygen demand (BOD) levels of treated water being released into stormwater drains dipped by as much as 40% between March and May. Before the lockdown was imposed, the BOD of the city's stormwater drains ranged from 24mg/l to 25mg/l.
This came down to 14mg/l-16mg/l during the lockdown period primarily due to industries being shut, GMDA officials told TOI.
BOD is a measure of the amount of oxygen required to remove waste organic matter from water in the process of decomposition by bacteria. The greater the BOD, the lower the amount of dissolved oxygen is available for aquatic life. Thus, BOD is considered a reliable gauge of the organic pollution of water.
GMDA chief engineer Pradeep Kumar said two water quality monitoring devices have been placed inside stormwater drains at specific points.
"The devices help us monitor the real-time quality of water being released into stormwater drain, which flows on to the Najafgarh drain and then eventually into the Yamuna river. Since the quantity of the domestic waste didn't change during the lockdown, we can conclude that the improvement in BOD levels is primarily due to less industrial activity," said Kumar.
He added that this could be one of the reasons behind the improvement in the water quality of the Yamuna during the lockdown, as industrial activities in cities such as Gurgaon had been put largely on hold.
"Keeping this observation in mind, the state pollution control board can put in place a mechanism to monitor the quality of waste water before it is released into drains," a GMDA official said.
According to the National Green Tribunal (NGT), BOD levels of the water being released into stormwater drains should not be more than 30mg/l.
NGT had earlier directed the state government to ensure that non-treated effluents are not released into stormwater drains.
It was in this regard that GMDA had also asked condominiums in the city to install online monitoring systems in their sewage treatment plants last year.