LOS ANGELES — Most cars can travel about 300 miles before needing to be refueled. Powered with gas, electricity or hydrogen, it doesn't matter. The average range of a 2021 model year vehicle is largely the same.
Traveling 845 miles on a single tank is pretty much unheard of, but that's what a stock 2021 Toyota Mirai was able to pull off last month during a two-day trip around the Los Angeles area. Guinness World Records has now certified the trip as the longest distance traveled by a hydrogen fuel cell electric vehicle without refueling.
The trip took place Aug. 23 and 24, leaving the Toyota Technical Center in Gardena with a full tank of hydrogen gas that took five minutes to add to the tank. Guinness World Records validated the Mirai's tank with a seal at the beginning and end of the trip.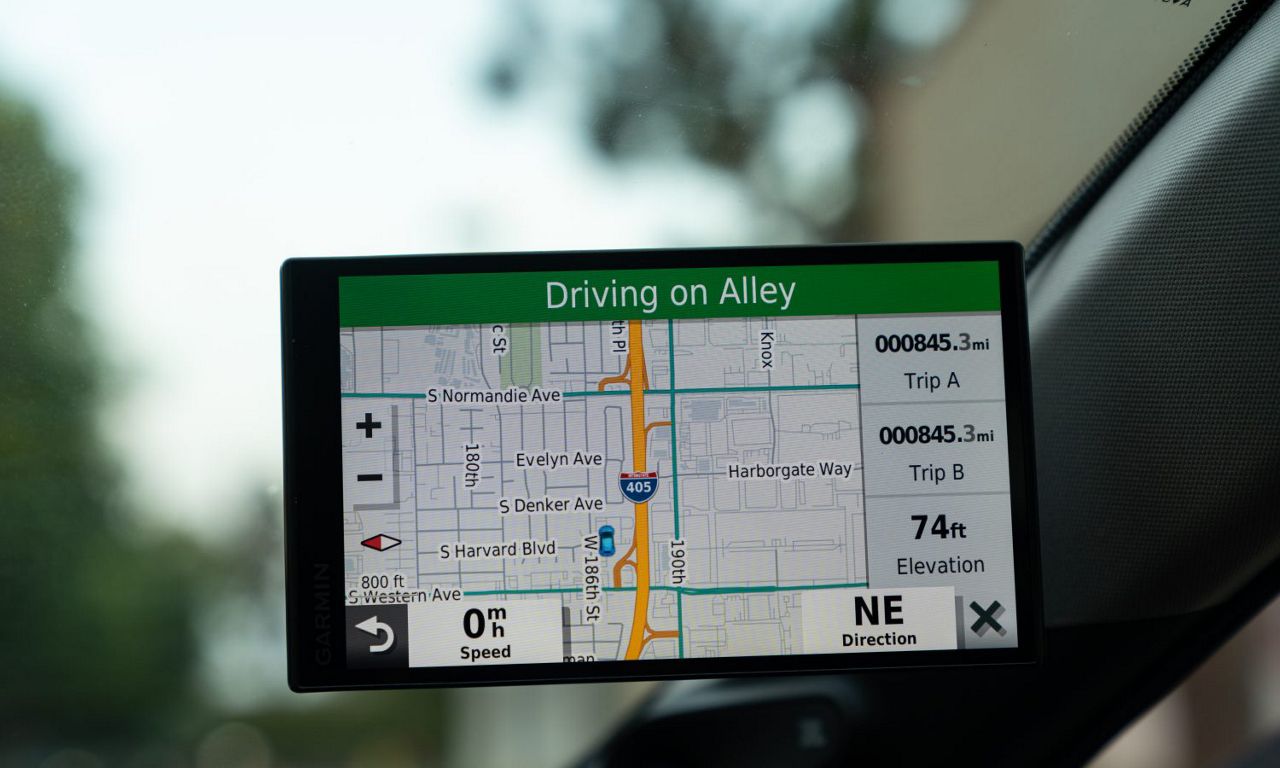 Driven by professional hypermiler Wayne Gerdes and co-piloted by Bob Winger, the Mirai spent its first day traveling to San Ysidro before heading through Santa Monica, Malibu Beach, the Pacific Coast Highway and Santa Barbara and returning to Gardena 473 miles later.
The next day consisted of morning and afternoon rush hour traffic on the 405 freeway between Los Angeles and Orange County, logging an additional 372 miles. Toyota says the Mirai was driven primarily during rush hour traffic when temperatures were between 65 and 83 degrees.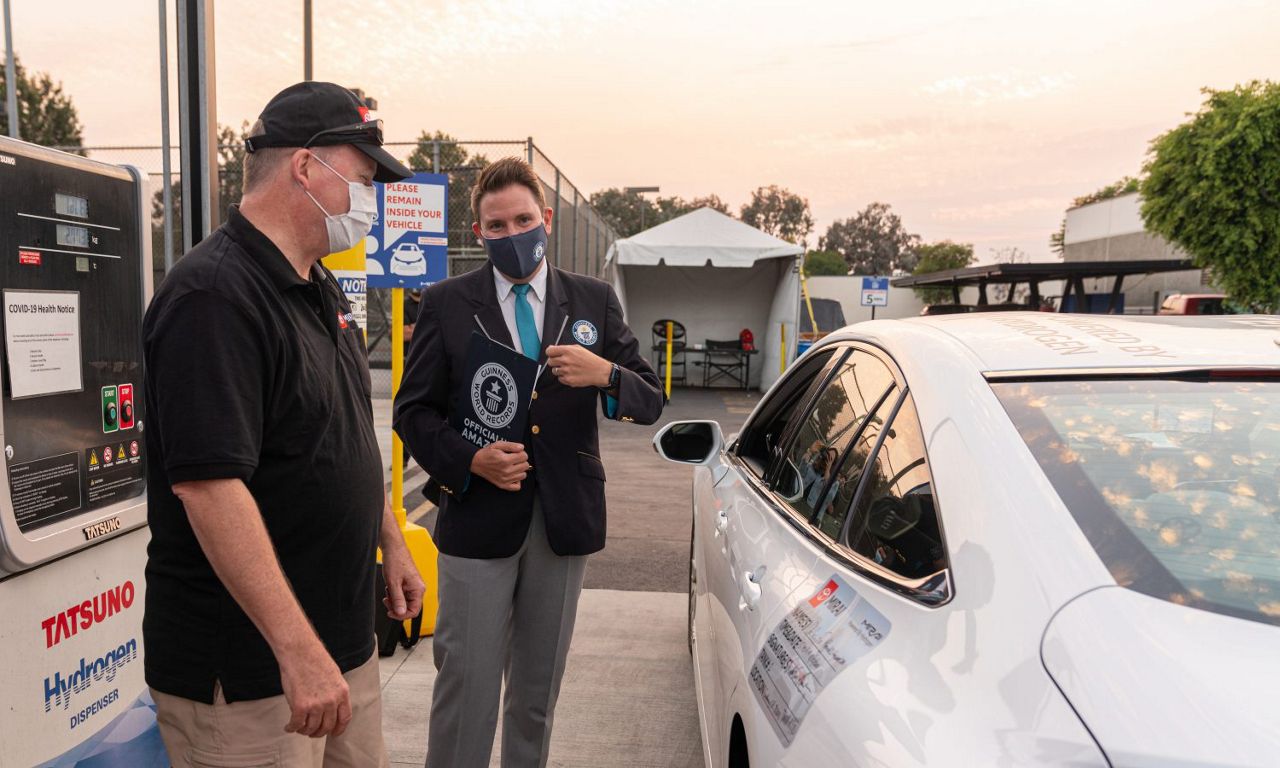 The U.S. Environmental Protection Agency estimates the 2021 Toyota Mirai's range at 402 miles per fill-up, but the two drivers more than doubled it by using hypermiling techniques. In addition to keeping the tires at proper pressure and the wheels in proper alignment, they also avoided quick acceleration, heavy braking and driving at higher speeds and minimized using accessories like the air conditioner.
Toyota made the announcement Friday on National Hydrogen and Fuel Cell Day — an international event created to raise awareness of the technology on a date that refers to the atomic weight of hydrogen. The Toyota Mirai is one of three hydrogen fuel cell electric vehicles on the market, with the others being the Honda Clarity and Hyundai Nexo.