Antarctica's ice shelves could be melting 40 percent faster than feared, according to new research. The floating edges act as a break for glaciers—offering a critical line of defense against rising sea levels.
Computer simulations suggest the protective buffers, each several hundred meters thick, are disappearing at an accelerated rate. They accounted for an often-overlooked narrow ocean current along the coast. It shows rapidly flowing freshwater trapping the dense warm ocean at the base.
This causes it to liquefy even more, threatening its ability to stop the ice sheet from falling in. It would mirror the plot of the disaster movie The Day After Tomorrow. Sea levels are predicted to rise more than 200 feet, per this model. The results of the study were published in the Science Advances journal.
A massive tsunami would swamp New York City and beyond, killing millions. London, Venice and Mumbai would also become aquariums.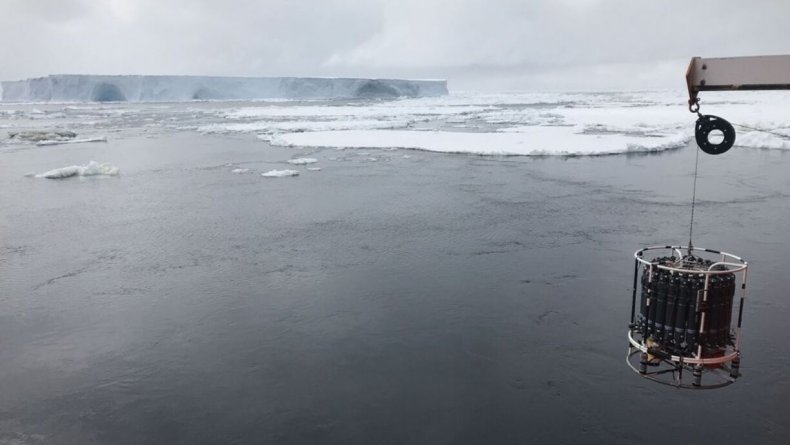 Professor Andy Thompson, co-author of the study from the California Institute of Technology (CalTech), said: "If this mechanism we have been studying is active in the real world, it may mean ice shelf melt rates are 20 to 40 percent higher than the predictions in global climate models, which typically cannot simulate these strong currents near the Antarctic coast."
The U.S. team focused on the West Antarctic Peninsula (WAP), which protrudes out of high polar latitudes and into lower, warmer ones—seeing the most dramatic changes.
They have deployed autonomous vehicles in the region and used data from tagged elephant seals to measure temperature and salinity in the water and ice. The model included the Antarctic Coastal Current that runs counterclockwise around the entire continent—so small it had been disregarded.
Co-author Mar Flexas, also from CalTech, said: "Large global climate models don't include this coastal current, because it's very narrow—only about 12 miles wide, while most climate models only capture currents that are 62 miles across or larger.
"So, there is a potential for those models to not represent future melt rates very accurately."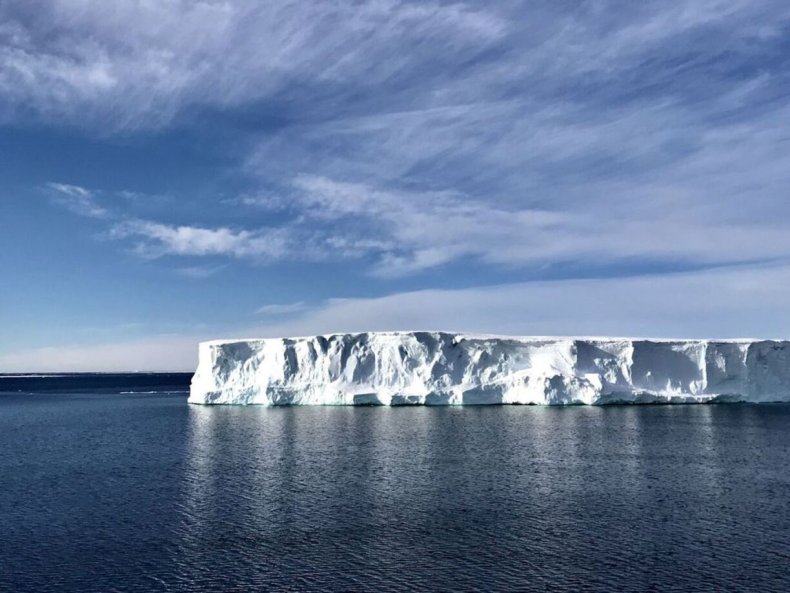 The model illustrates freshwater that melts from ice at the WAP being carried by the coastal current and transported around the continent. The less-dense freshwater moves along quickly near the surface of the ocean and traps relatively warm ocean saltwater against the underside of the ice shelves.
This then causes the ice shelves to melt from below. In this way, increased meltwater at the WAP can propagate climate warming via the Coastal Current. In turn, it can also escalate melting even at West Antarctic ice shelves thousands of miles away from the peninsula.
This remote warming mechanism may be part of the reason that the loss of volume from West Antarctic ice shelves has accelerated in recent decades.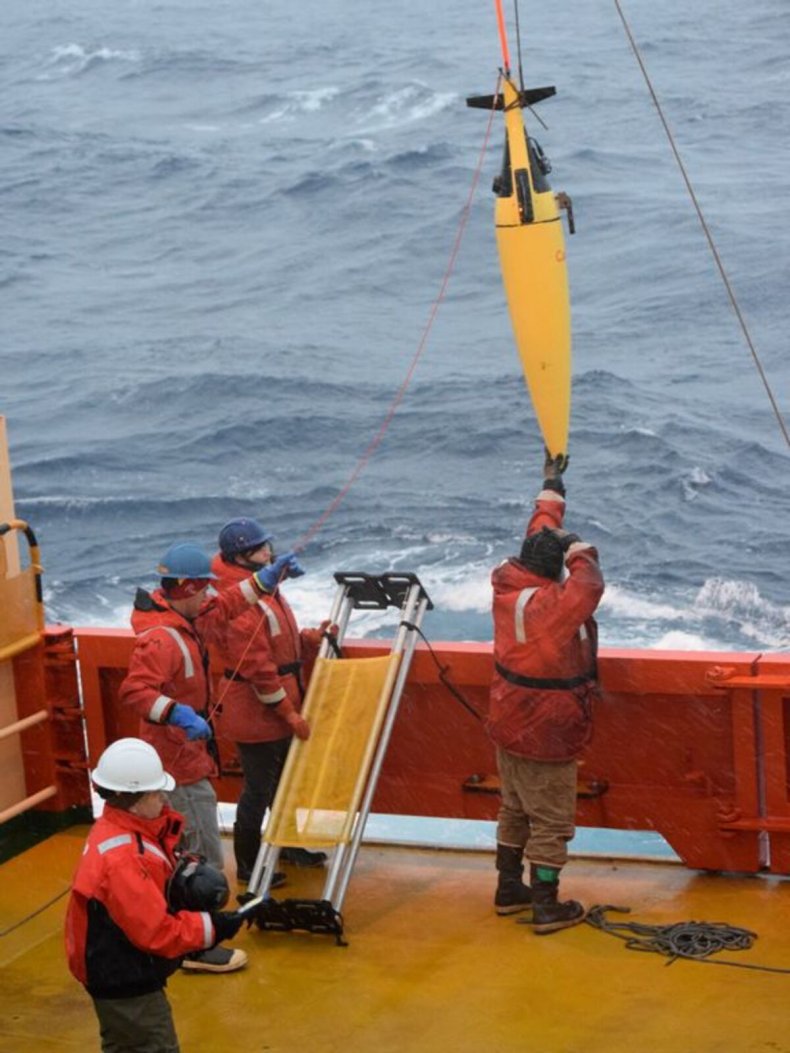 Thompson added: "There are aspects of the climate system that we are still discovering. As we've made progress in our ability to model interactions between the ocean, ice shelves, and atmosphere, we're able to make more accurate predictions with better constraints on uncertainty.
"We may need to revisit some of the predictions of sea level rise in the next decades or century—that's work that we'll do going forward."
Last week, another U.S. team found glaciers in an Alaskan wonderland have shrunk by up to three miles in less than four decades.
Kenai Fjords National Park is in the Arctic, on the "roof of the world." Melting may be faster than anywhere else on the planet, they said.
Produced in association with SWNS.
This story was provided to Newsweek by Zenger News.
Wise (formerly TransferWise) is the cheaper, easier way to send money abroad. It helps people move money quickly and easily between bank accounts in different countries. Convert 60+ currencies with ridiculously low fees - on average 7x cheaper than a bank. No hidden fees, no markup on the exchange rate, ever.
Now you can get a free first transfer up to 500£ with your ESNcard. You can access this offer here.



How to access the offer?

1- Click here

2- Select "Register''

3- Enter your email address, create a password, and select your country of residence

4- Fill out the required personal information, and the free first transfer offer will be applied automatically.


Benefits of the Multi-Currency Account:

- Free to create online

- Hold 50+ currencies

- Get multiple local bank details in one account (including EU, UK, US)

- Convert currency at the real exchange rate, even on weekends

- Spend whilst travelling on the Wise debit card without high conversion fees



Wise International Transfers:

- $1.5 billion saved by customers every year

- Send money to over 60 target currencies

- Lower fees for larger transfers

- No hidden fees. No bad exchange rates. No surprises.

- Send your money with a bank transfer, or a debit or credit card
Source link