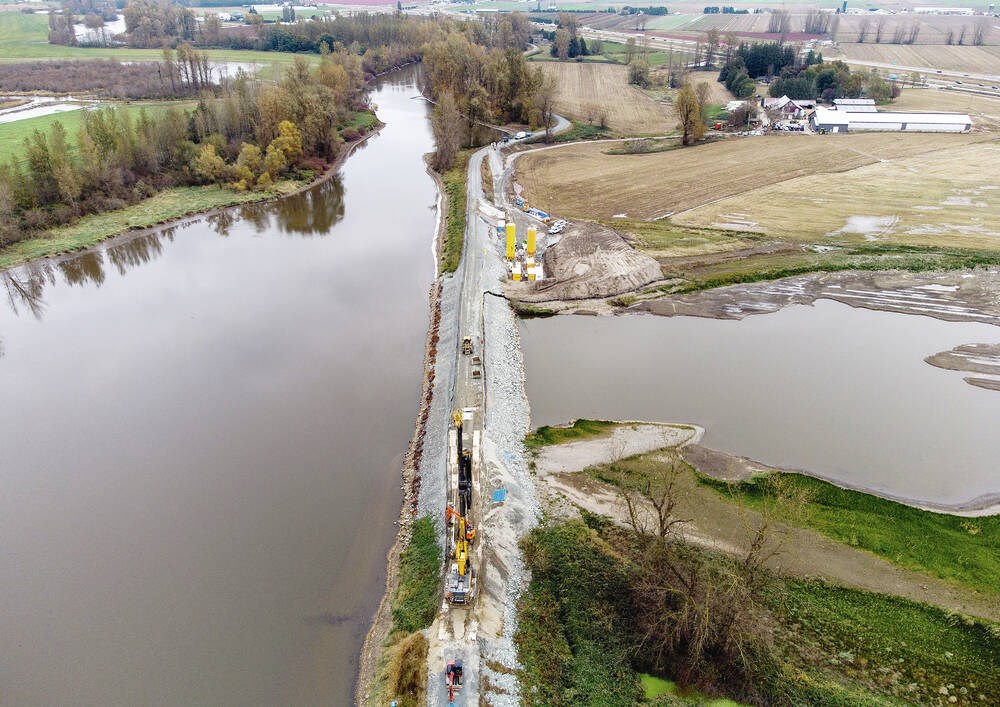 Premier David Eby says he's introducing more supports to better prepare British Columbia communities for natural disasters related to climate change before they happen.
"The last few years have taught us a hard lesson about the impacts of climate change," Eby said Tuesday, citing Interior wildfires, Fraser Valley floods, highway slides, bridge collapses and a heat wave that resulted in more than 600 deaths.
The New Democrat government will almost double the current funding of its Community Emergency Preparedness Fund, adding $180 million to support projects that help communities and First Nations prepare for and mitigate the effects of natural disasters, he said.
"For too long governments did not place sufficient importance on protecting B.C. from the impacts of climate change," said Eby, adding the province previously presented itself with the "false choice" of growing the economy or protecting the environment.
Eby said he experienced the devastating threat of climate change about three years ago while staying at a family cabin in B.C.'s wildfire zone.
"There was a forest fire across the water and at night we could literally watch the trees burn and explode, literally explode, because of the heat from the fire," he said.
The threat of losing a treasured family home left a deep imprint on him where the importance of limiting and fighting the destructive power of climate change must be addressed, Eby said.
Bowinn Ma, the minister of emergency management and climate readiness, said the ministry's preparedness fund has previously supported projects that include a dike in Merritt, public cooling infrastructure in Victoria and tsunami evacuation planning in Tofino.
Support Lumiserver & Cynesys on Tipeee

Visit our sponsors
Wise (formerly TransferWise) is the cheaper, easier way to send money abroad. It helps people move money quickly and easily between bank accounts in different countries. Convert 60+ currencies with ridiculously low fees - on average 7x cheaper than a bank. No hidden fees, no markup on the exchange rate, ever.
Now you can get a free first transfer up to 500£ with your ESNcard. You can access this offer here.
Source link