NEWYou can now listen to Fox News articles!
Energy Secretary Jennifer Granholm faced criticism on social media Sunday after she said Americans being crushed by the weight of inflation can lower their energy costs by installing solar panels at a 30% discount under the Inflation Reduction Act.
During an appearance on "Fox News Sunday," Granholm said the Democrats' $437 billion climate and health care legislation will provide thousands of dollars in tax rebates for lower- and middle-class Americans to weatherize their homes.
"If you are low income, you can get your home entirely weatherized through the expansion from the bipartisan infrastructure laws, a significant expansion — you don't have to pay for anything," Granholm said.
BIDEN OFFICIALS PUSH ELECTRIC CARS ON RECESSION-WEARY AMERICANS FROM THEIR 'POLICY FANTASYLAND': EXPERT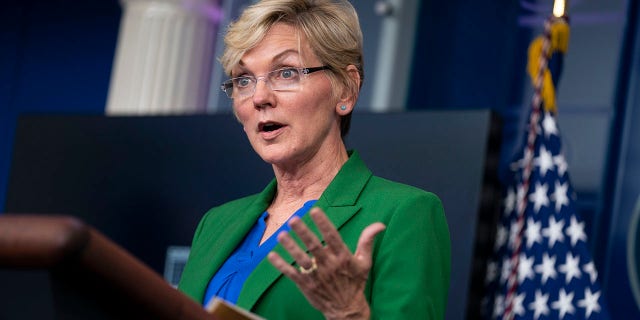 "If you want heat pumps, insulation, new windows, that is covered," she said. "If you are moderate income, today you can get 30% off the price of solar panels. Those solar panels can be financed, so you don't have to have the big outlay at the front … it's a significant incentive."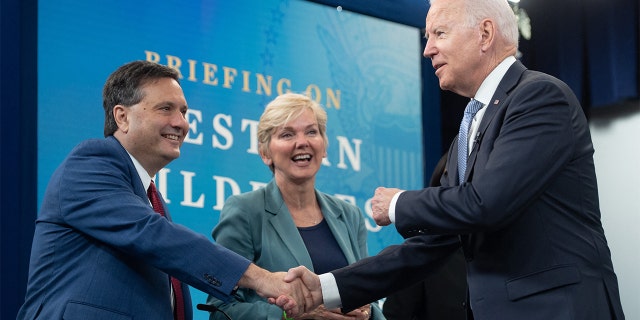 "If you don't qualify for the weatherization program, you will be able to, starting next year, get rebates on the appliances and equipment that will help you reduce your monthly energy bill by up to 30%," she added. "That is all about reducing costs for people."
BIDEN ENERGY SECRETARY GRANHOLM: GREEN ENERGY IS 'BEST PEACE PLAN THE WORLD HAS EVER KNOWN'
Ohio's Republican Senate nominee J.D. Vance tied his Democratic opponent, Rep. Tim Ryan, to the Granholm clip on Twitter by tweeting, "If you're poor, Tim Ryan will give you 30 percent off the price of solar panels."
"They won't keep you warm this winter but they are made in China, so there's that," he added.
Republicans slammed Granholm's comments as out of touch.
The Inflation Reduction Act includes thousands of dollars in tax breaks and rebates for homeowners to upgrade their homes to be more energy efficient. Households with income below 80% of the area median can claim a rebate for the full cost of their appliance upgrades, up to a $14,000 cap, and households that fall between 80% and 150% of the area median income are eligible for rebates of 50% of their cost, up to $14,000.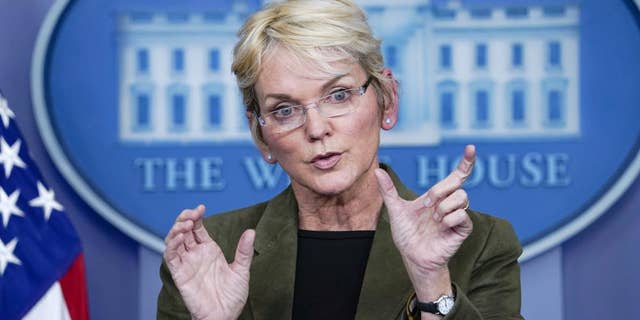 CLICK HERE TO GET THE FOX NEWS APP
The bill also provides a 30% tax credit for homeowners to install solar panels and other renewable energy measures.
This isn't the first time that Granholm has faced backlash for appearing to be out of touch with lower- and middle-class Americans. Back in November 2021 when gas prices were rising, Granholm burst out laughing after being asked during an interview about her plan to increase oil production in the United States, saying, "That is hilarious."
Wise (formerly TransferWise) is the cheaper, easier way to send money abroad. It helps people move money quickly and easily between bank accounts in different countries. Convert 60+ currencies with ridiculously low fees - on average 7x cheaper than a bank. No hidden fees, no markup on the exchange rate, ever.
Now you can get a free first transfer up to 500£ with your ESNcard. You can access this offer here.



How to access the offer?

1- Click here

2- Select "Register''

3- Enter your email address, create a password, and select your country of residence

4- Fill out the required personal information, and the free first transfer offer will be applied automatically.


Benefits of the Multi-Currency Account:

- Free to create online

- Hold 50+ currencies

- Get multiple local bank details in one account (including EU, UK, US)

- Convert currency at the real exchange rate, even on weekends

- Spend whilst travelling on the Wise debit card without high conversion fees



Wise International Transfers:

- $1.5 billion saved by customers every year

- Send money to over 60 target currencies

- Lower fees for larger transfers

- No hidden fees. No bad exchange rates. No surprises.

- Send your money with a bank transfer, or a debit or credit card
Source link