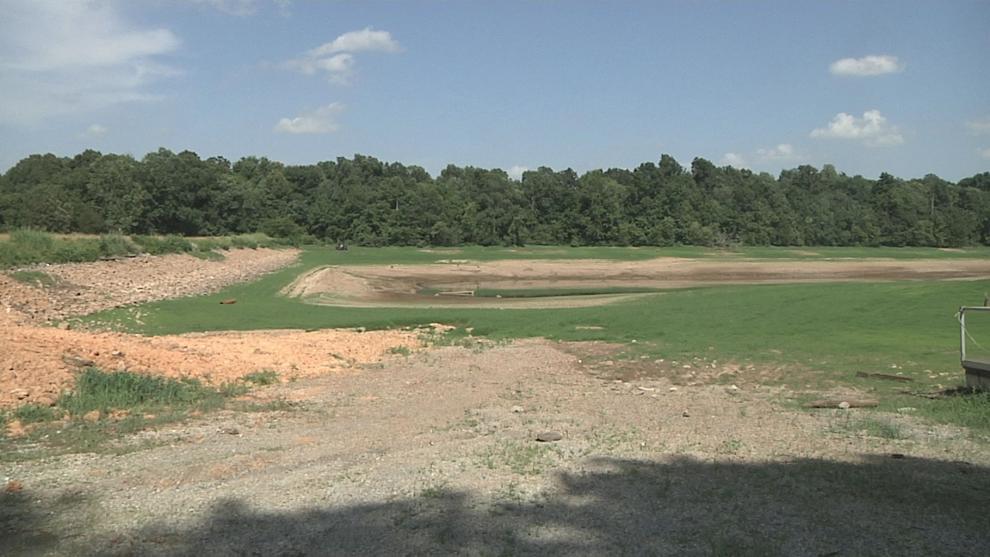 MARION, KY — As the city of Marion, Kentucky, continues to face a water crisis, the National Guard and local partners will begin distributing water to residents on Thursday. 
The distribution will take place at the Old National Guard Armory, which is at 131 Rochester Avenue. The city asks residents to use the water specifically for drinking and cooking purposes. 
Water will be distributed based on residents' last names. 
Marion water pickup schedule: 
People with last names beginning with A through G will be able to pick up water from 9 a.m. to 6 p.m. on Thursday, June 23. 
Those with last names beginning with H though L will be able to pick up water during the same time frame on Friday, June 24. 
People with last names beginning with M through R will be able to pick up water during those hours on Monday, June 27. 
Residents with last names beginning with S through Z will be able to pick up water during those hours on Tuesday, June 28. 
The city says people who need to make special arrangements to get their water due to health or transportation issues should call City Hall at 270-965-2266.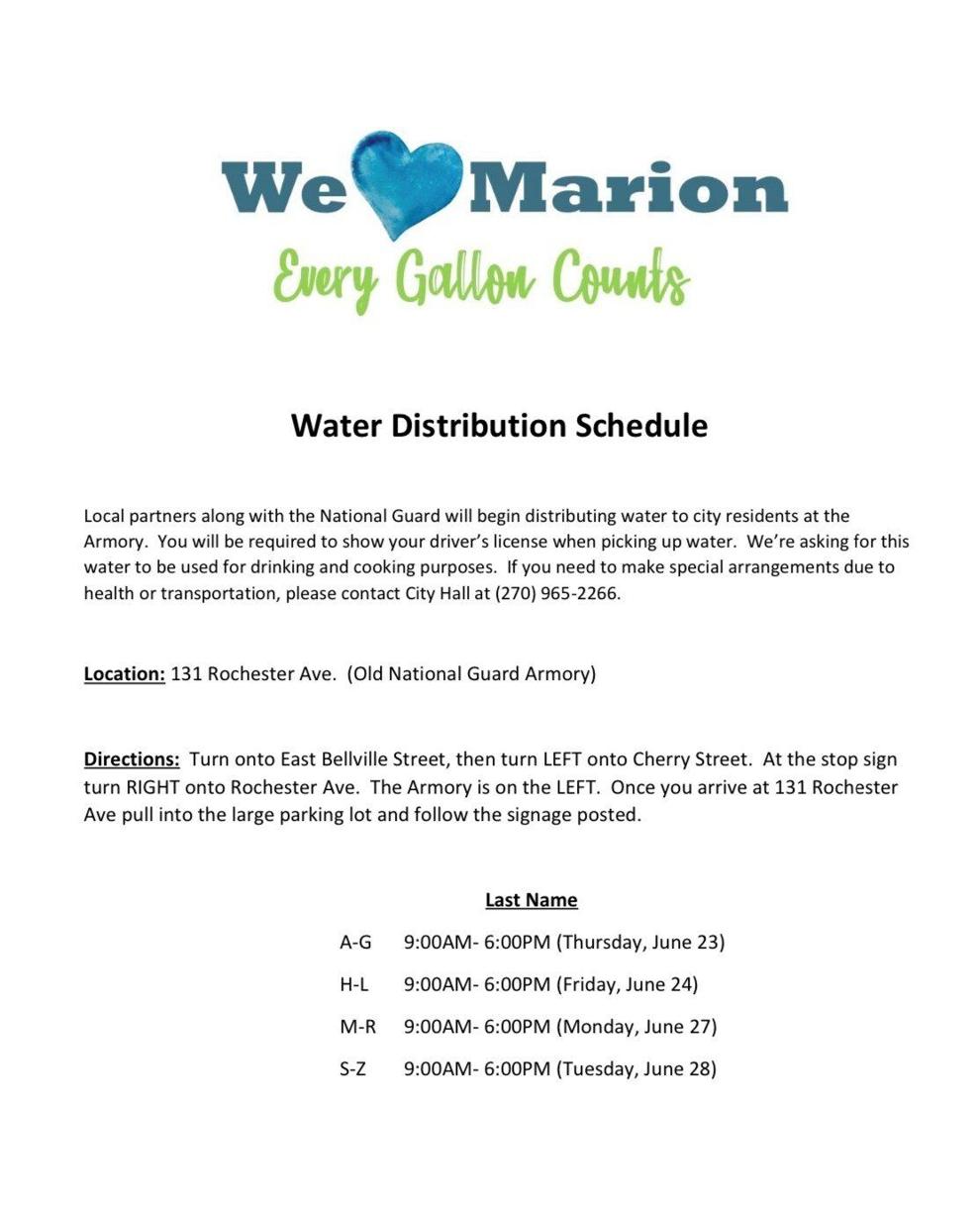 In another update shared earlier on Tuesday (click here to read), the city said Marion currently has a 19 to 20-day supply of water with no rain expected in the next 10 days. 
"Because of this, Stage 3 emergency procedures remain in effect, and we ask you to continue to limit your water usage to necessary activities of daily living such as personal hygiene, washing laundry, cooking, etc., and to avoid unnecessary water usage such as watering lawns, washing vehicles, and filling swimming pools." 
In that earlier update, the city said the Guard plans to coordinate a convoy to haul water from the Ohio and/or Cumberland rivers to City Lake to help support the water supply, pending testing of samples of water from those locations. "Should any issues arise with chemistry, the Division of Water is prepared to assist in their resolution. The Transportation Cabinet will also assist with preparations of City Lake," the city said in a Tuesday morning news release. 
Additionally, the city says it expects partial water needs to be met by Crittenden-Livingston, Webster and Caldwell counties. 
In yet another news release the city shared with Local 6, the city says leaders met regional partners Tuesday and are now considering Sturgis, Kentucky, as another potential water source. The city says engineers are working to determine what needs to be done to make Sturgis a short-term water supplier for Marion. The city also says Webster County is working to expand its maximum coverage to enable it to give the city as much water as possible. However, leaders await additional information on engineering and testing of Webster County's water, and that information is not expected to become available before next week. 
Additionally, the city says Caldwell County is finalizing engineering plans to potentially begin testing water flow. That testing phase is expected to start next week. 
Download the document below to read the latest news release from the city of Marion regarding the water crisis.