Modern buildings are meant to last 50 years. And, this decade, the nation has set a goal of building a million new homes — trouble is, as things stand, they won't be future proof.
New homes built to the national minimum standard are unlikely to be liveable in the aftermath of extreme weather events — floods, fire, heatwaves, cyclones — linked to a changing climate.
"It is nuts to keep building the way we are building," Resilient Building Council CEO Kate Cotter said.
Ms Cotter is one of a tightly knit community of experts — in academia, government and within big insurance companies — urging leaders to act now to embed higher minimum standards across the country as part of a review of the National Construction Code, due to take effect in 2025, well into our latest building boom.
"We've got to act now, it's got to be different and it's got to be quite radical," she said.
In the Midwest of the United States, the threat is hurricanes.
The Insurance Institute for Business and Home Safety developed "fortified" standards to help home owners strengthen houses against severe weather like hurricanes and thunderstorms.
In a wind testing station, a team from the institute produce spectacular, Hollywood-style videos showing how a "fortified house" fares in hurricane winds versus a conventionally built home.
Crucially, they then developed standards to make clear how far a home has been reinforced beyond the minimum requirements.
For instance, gold standard means a home can withstand 200 kilometre per hour winds.
That means insurers can measure the reduced risk and offer a discount on policies to home owners who build or retrofit to "fortified" standards.
The push for 'resilience standard'
Australians have dramatically adapted their homes to deal with disasters in the past.
In 1974, in the wake of Cyclone Tracy, the deadly Christmas Eve system that battered Darwin with wind gusts of 217kph, the nation made a radical change to building standards.
Embedded in the National Construction Code is the principle of "life safety", that inhabitants of a house should be able to survive inside that home, during extreme weather events.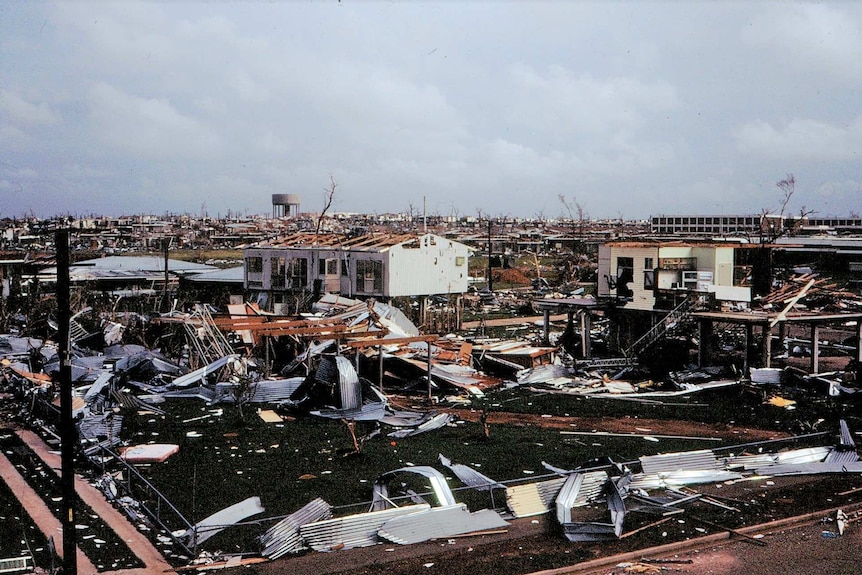 This vastly increased construction standards around the country. Most houses constructed after 1980 are built to try to ensure residents survive whatever natural disaster might befall them, be it fire, flood, or cyclone.
But critically, the house itself doesn't have to be built to survive the onslaught of wind, water or fire, raising the prospect of communities having to rebuild over and over again.
Now, 49 years after Cyclone Tracy established the "life standard", there is a concerted push to embed a "resilience standard" into our building codes, so that when the storm passes, the fire is out and the flood waters recede — people have a home to return to.
Seroja prompts change in the west
Western Australia has already made a key change.
In April 2021, Tropical Cyclone Seroja made landfall over the town of Kalbarri, roughly 2,000 kilometres south of Broome — a long way south for a cyclone.
Even so, modern houses in Kalbarri were built to withstand the 170kph winds that came through with Cyclone Seroja.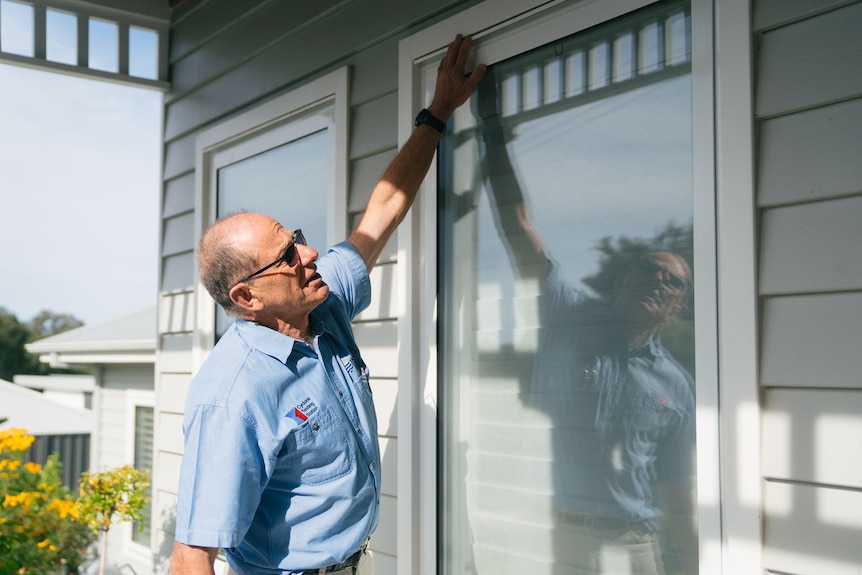 And so, when cyclone experts, including Dr Geoff Boughton from James Cook University's cyclone-testing station, arrived in Kalbarri hours after the cyclone passed through, they were astounded by the devastation.
"We weren't expecting to see anything like that damage," Dr Boughton said.
"Typically at that level of wind we would expect to see 2 to 3 per cent of buildings having some kind of roof damage. But 70 per cent of the buildings in Kalbarri had some roof damage."
It was the flying debris that caused the damage, smashing windows and walls and allowing cyclonic winds into the houses, massively increasing the load on the underside of the roofs, hundreds of which suddenly — and spectacularly — peeled off.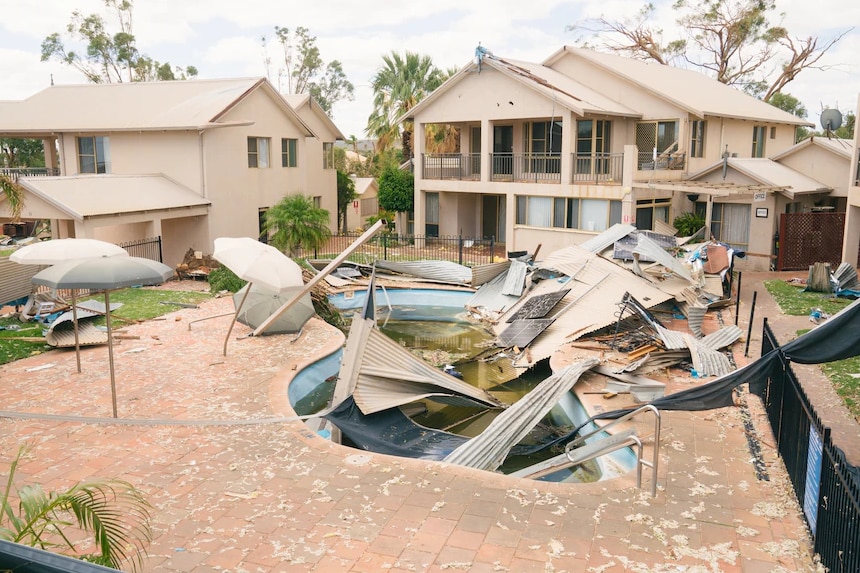 Before Kalbarri residents could begin to rebuild, Dr Boughton helped persuade the WA government to reclassify this section of WA coast as "cyclonic", like Cairns, Broome or Darwin, requiring setting higher building standards, particularly for roofs.
Kalbarri is almost at the same latitude as Brisbane, with roughly the same cyclone risk. But with a population of less than 2,000, building standards there are much higher than in the Queensland capital, where 2.2 million people live.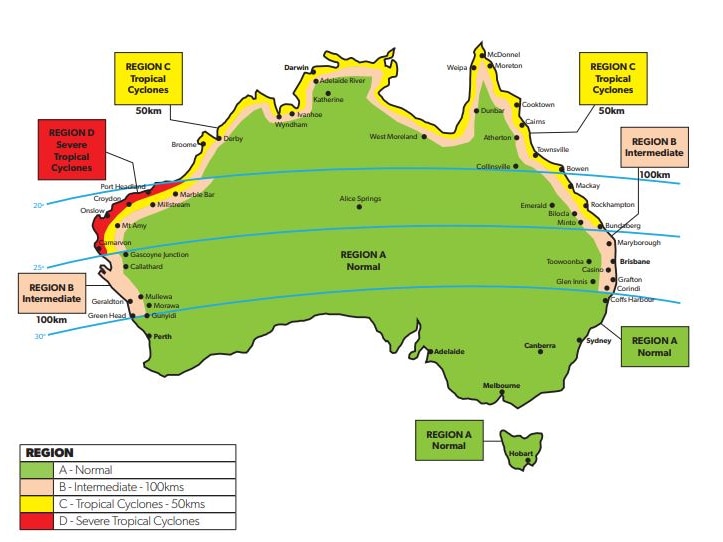 "If we transport that [Category 3 cyclone] to the eastern side of the country, the impact on communities here are going to be enormous," Dr Boughton said.
"In places like Brisbane, the Gold Coast and the Sunshine Coast, you're talking about millions of people affected by the winds."
A sobering thought, given that earlier this month, the Queensland Fire and Emergency Service released an expert report warning of an "increase in the likelihood of more destructive tropical cyclones affecting South East Queensland."
'We really need to be upgrading the resilience factor'
Obviously, it's not just cyclones Australians need to be concerned about.
"It's all the perils we face: bushfire, flood, storm surges and the like," says Andrew Hall, CEO of the Insurance Council of Australia.
"Too many homes are in the direct line of flood, fire, or at risk from the sea, because at the time of planning and approval not enough account was given to the extreme weather risk.
"So when we think about our building codes in this country we really need to be upgrading the resilience factor. They need to be built to withstand what's going to be thrown at them over the next 50 to 100 years."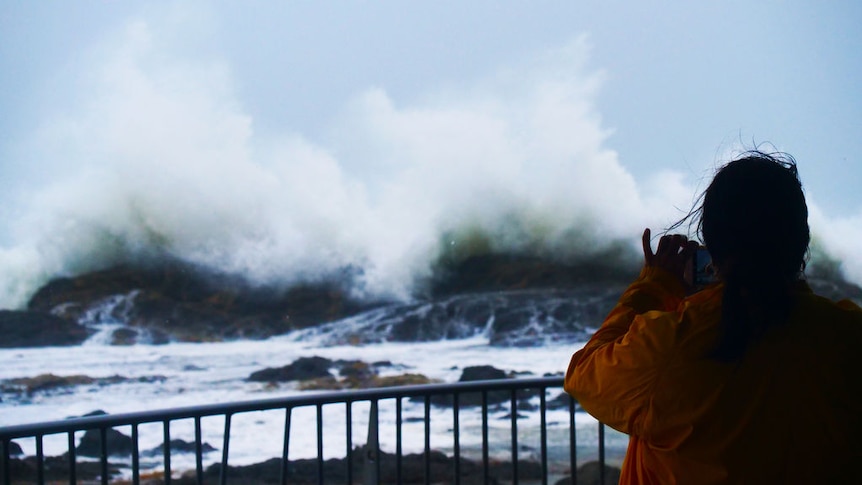 At the Resilient Building Council, Ms Cotter is working on developing a single multi-hazard standard; a kind of star rating for houses so those buying or renting them know how well they will hold up to a bushfire, flood, storm or heatwave and understand the energy efficiency of the building. It's due to be released early 2024.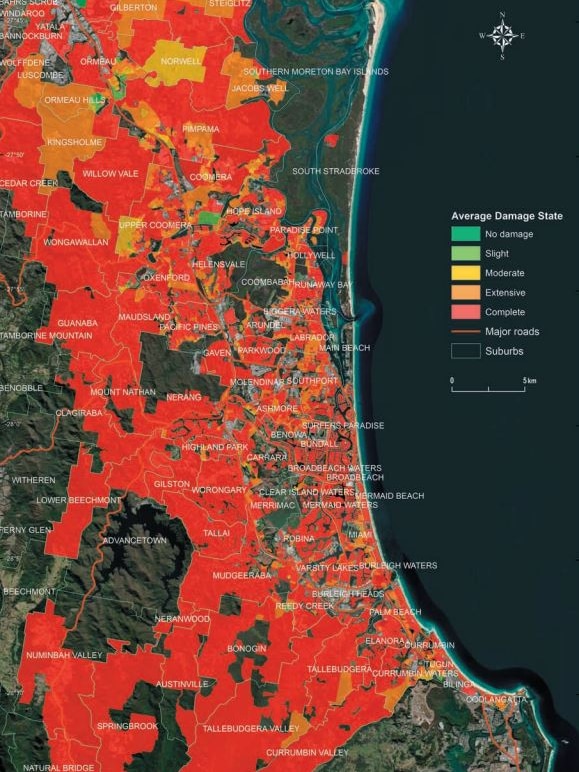 But knowing what to build, how to build it, and what materials to use is also an issue not only for home builders but for developers, architects, builders and certifiers. So the Resilient Building Council has developed blueprints for highly resilient homes.
"But even if every house built from today onwards met that 'resilience' standard, it would take a hundred years to flow through to all of our building stock," Ms Cotter said.
And clearly we don't have the time.
"We need to start retrofitting homes now, particularly in states like Queensland and Western Australia that face that extreme weather event peril, like cyclones," Mr Hall said.
The cost of preparing for disaster
Mr Hall puts the price of retrofitting for cyclones between $16,000 and $20,000.
Ideally, a builder would securely fix the cladding to battens, anchoring the battens to the roof structure, tie that structure down to the tops of walls, and reinforce the walls with steel rods, sunken into the concrete slab.
In flood prone areas, retrofitting means raising utilities above flood level and using water-resistant materials below the flood level.
And in fire zones, owners are already "skirting" existing wooden floors with fire retardant material to prevent embers getting underneath, blocking gaps in roofs with bushfire-rated insulation and affixing tight fitting bushfire shutters over windows and doors.
But in the midst of a housing affordability crisis, cost is a key issue.
"It costs thousands of dollars to make [a home] resilient at the time of building, tens of thousands of dollars to retrofit an existing building, and hundreds of thousands of dollars to repair a home after a cyclone or wind event," Dr Boughton said.
Mr Hall's response is even simpler: "In the end, someone always pays."
At the moment in Australia, that cost is usually in the billions; the cost of cleaning up and rebuilding when whole areas are devastated by natural disaster, a cost shared by governments, insurers and individual householders.
Support Lumiserver & Cynesys on Tipeee

Visit our sponsors
Wise (formerly TransferWise) is the cheaper, easier way to send money abroad. It helps people move money quickly and easily between bank accounts in different countries. Convert 60+ currencies with ridiculously low fees - on average 7x cheaper than a bank. No hidden fees, no markup on the exchange rate, ever.
Now you can get a free first transfer up to 500£ with your ESNcard. You can access this offer here.
Source link