The Sunshine Coast is in for a battering as an East Coast Low forms rapidly and barrels past our region.
The effects will be mainly fierce winds, gusting up to 50 knots (93km/h) and massive seas as the ECL generates an easterly swell expected to rise to 4-5m.
Our beaches, still recovering from a series of weather events earlier in the year, again will be in the firing line.
The Bureau of Meteorology said an East Coast Low was expected to form off K'gari (Fraser Island) during Thursday.
This would deepen and drift south during Friday, and push away in a southeasterly direction over the weekend.
A severe weather warning already has been issued for dangerous surf.
Thursday will see winds of 25-30 knots (46 km/h to 56 km/h), possibly reaching 35 knots (65km/h) by the afternoon.
They will be accompanied by 20-30mm of rain and a swell of 2-3m, which will swing more easterly during the day.
Friday should see conditions intensify with predictions of 40-knot (74km/h) winds with gusts up to 50 knots (95 km/h).
Scroll down to learn about East Coast Lows
An easterly swell of 2.5-4m is tipped to increase to 5m offshore, and see waves of 2.5m to 3m crashing on our foreshores.
This has sparked a warning to stay out of the water and avoid coastal activities such as rock fishing, swimming and surfing.
Friday should see the most rain, with 30mm to 50mm predicted.
Police are warning all boaties and waterways users to consider the need to go out as the strong winds hit gale force and the swell increases.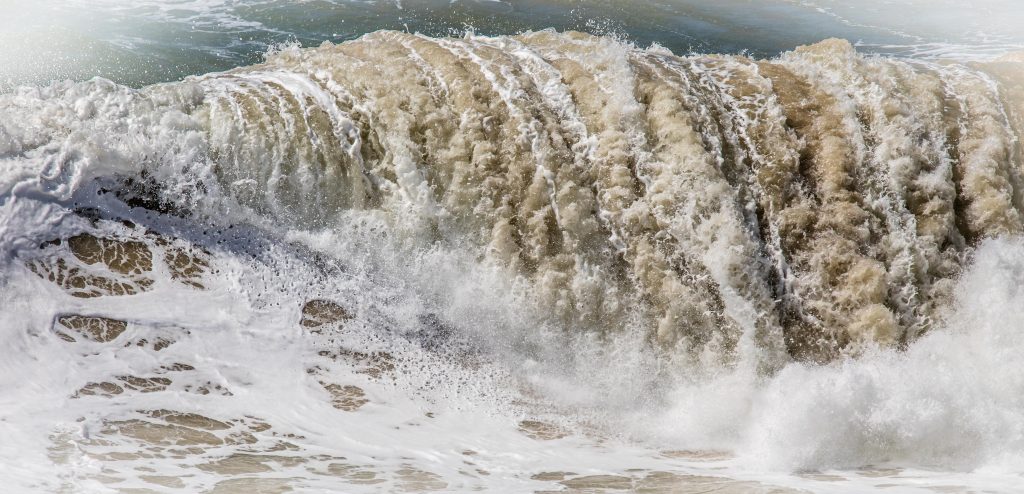 "We are expecting to see extremely dangerous conditions on the water and are urging everyone to make smart decisions and stay safe," Water Police Sergeant Daniel Moyle said.
"Boaties and non-powered watercraft users should reconsider any plans over the coming days."
Sergeant Moyle said it was also vital to check the security of anchored and moored vessels to ensure they were secure in the advent of extreme winds and damaging swell.
"Those already on the water should ensure they are carrying the appropriate safety equipment and consider seeking shelter," he said.
Depending on the track of the ECL, the severe weather is expected to ease later Saturday with the BOM predicting just a shower or two, with mainly sunny weather returning from Sunday to at least Tuesday.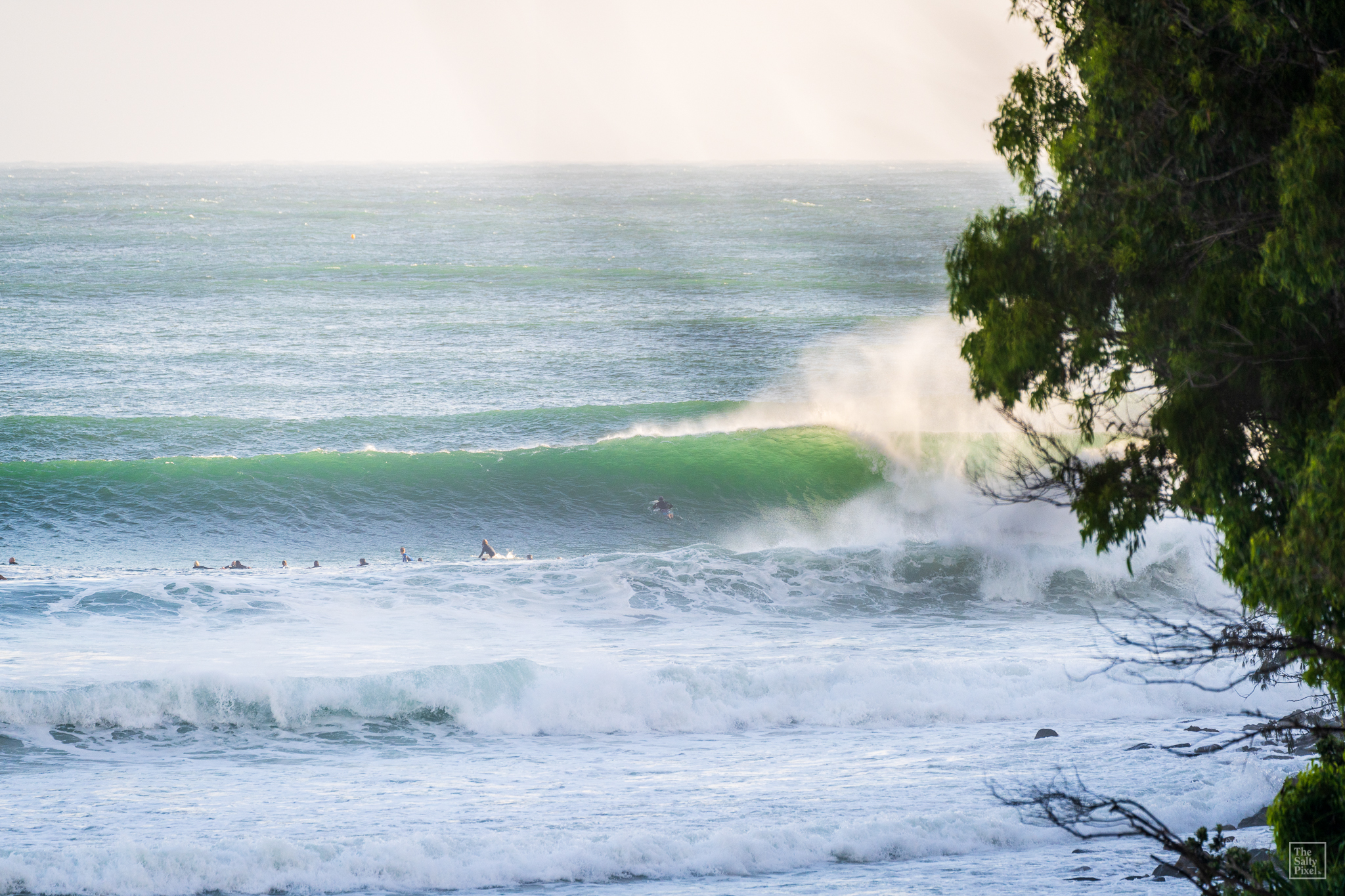 Surfers will be licking their lips as the swell moderates and the winds ease and turn to a more favourable southerly and then south-westerly direction.
This could bring epic conditions to Noosa's bays, Alexandra Headland, Pt Cartwright and Mooloolaba and Moffat Headland.
The large swell is set to continue Saturday and into Sunday, before dropping to 1.5-2m early next week.
What is an East Coast Low?
East Coast Lows (ECLs) are intense low pressure systems which occur, on average, several times each year off the eastern coast of Australia, in particular southern Queensland, NSW and eastern Victoria. Although they can occur at any time of the year, they are more common during autumn and winter with a maximum frequency in June. ECLs will often intensify rapidly over a period of 12-24 hours making them one of the more dangerous weather systems to affect the eastern coast. They are also observed off the coast of Africa and America and are sometimes known as east coast cyclones.
How do they form?
East Coast Lows may form in a variety of weather situations. In summer they can be ex-tropical cyclones. At other times of the year, they will most often develop rapidly just offshore within a pre-existing trough of low pressure due to favourable conditions in the upper atmosphere in combination with warm sea surface temperatures. ECLs may also develop in the wake of a cold front moving across from Victoria into the Tasman Sea. The sea surface temperature gradients associated with the warm eddies of the East Australian Current are an important contributor to the development of the lows. The gales and heavy rains often occur south of the low's centre, while to the north of the low there can be clear skies. The challenge for forecasters is to accurately predict the location, movement and intensity of the centre of the low.
ECLs can generate one or more of:
Gale or storm force winds along the coastline and adjacent waters
Heavy widespread rainfall leading to flash and/or major river flooding
Very rough seas and prolonged heavy swells over coastal and ocean waters which can cause damage to the coastline.
Falling trees and flash flooding have caused loss of life on the land, many small craft have been lost and larger vessels have run aground during these events.
INFORMATION: Bureau of Meteorology
Wise (formerly TransferWise) is the cheaper, easier way to send money abroad. It helps people move money quickly and easily between bank accounts in different countries. Convert 60+ currencies with ridiculously low fees - on average 7x cheaper than a bank. No hidden fees, no markup on the exchange rate, ever.
Now you can get a free first transfer up to 500£ with your ESNcard. You can access this offer here.



How to access the offer?

1- Click here

2- Select "Register''

3- Enter your email address, create a password, and select your country of residence

4- Fill out the required personal information, and the free first transfer offer will be applied automatically.


Benefits of the Multi-Currency Account:

- Free to create online

- Hold 50+ currencies

- Get multiple local bank details in one account (including EU, UK, US)

- Convert currency at the real exchange rate, even on weekends

- Spend whilst travelling on the Wise debit card without high conversion fees



Wise International Transfers:

- $1.5 billion saved by customers every year

- Send money to over 60 target currencies

- Lower fees for larger transfers

- No hidden fees. No bad exchange rates. No surprises.

- Send your money with a bank transfer, or a debit or credit card
Source link