Published on August 19, 2022
The United Kingdom has the dubious distinction of having the highest incidence rate of malignant mesothelioma in the world. While the vast majority of those diagnosed with the rare, asbestos-related disease have been those whose professions had them directly handling or working with the carcinogenic material, the last several years have seen a notable shift, with more white-collar workers being diagnosed with the fatal form of cancer.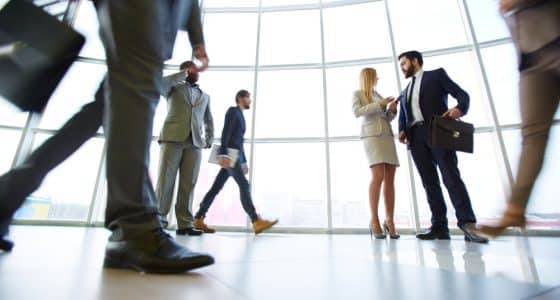 English Law Publication Examines Shift in Mesothelioma Diagnoses
The Law Society Gazette, the publication of record for attorneys in England and Wales, recently published an analysis of the rise in mesothelioma claims from people who worked in office buildings, schools, and hospitals. The article noted Health and Safety Executive statistics reflecting a 7% increase in the number of women who died of the disease in 2020, pointing out that they had a higher likelihood of working in these environments than men.
While the 2,544 mesothelioma deaths in Great Britain in 2020 does not represent a departure in the nation's broader trends over the last several years, there are some questions as to whether the year's statistics have been skewed by deaths from COVID-19.  Where there has been a shift has been in how victims have been exposed to asbestos.
Lawyers Not Non-Traditional Exposure to Asbestos in UK Mesothelioma Victims
As is true in the United States, attorneys in the United Kingdom are seeing a rise in the number of people whose mesothelioma is blamed on working in non-industrial environments, as well as from second-hand exposure to asbestos-contaminated clothing worn by their family members.
Said Tony Hood, head of asbestos strategy at a UK law firm, "We've definitely noticed a change in the way those diagnosed with mesothelioma were exposed to asbestos. While we continue see many cases of workers from traditional heavy industrial areas, such as shipbuilding, there are an increasing number of clients instructing us who have been exposed in non-traditional ways.'
If you or someone you love has been diagnosed with malignant mesothelioma or another asbestos-related disease, the Patient Advocates at Mesothelioma.net can help. Contact us today at 1-800-692-8608.
Wise (formerly TransferWise) is the cheaper, easier way to send money abroad. It helps people move money quickly and easily between bank accounts in different countries. Convert 60+ currencies with ridiculously low fees - on average 7x cheaper than a bank. No hidden fees, no markup on the exchange rate, ever.
Now you can get a free first transfer up to 500£ with your ESNcard. You can access this offer here.



How to access the offer?

1- Click here

2- Select "Register''

3- Enter your email address, create a password, and select your country of residence

4- Fill out the required personal information, and the free first transfer offer will be applied automatically.


Benefits of the Multi-Currency Account:

- Free to create online

- Hold 50+ currencies

- Get multiple local bank details in one account (including EU, UK, US)

- Convert currency at the real exchange rate, even on weekends

- Spend whilst travelling on the Wise debit card without high conversion fees



Wise International Transfers:

- $1.5 billion saved by customers every year

- Send money to over 60 target currencies

- Lower fees for larger transfers

- No hidden fees. No bad exchange rates. No surprises.

- Send your money with a bank transfer, or a debit or credit card
Source link