Earthquakes are unpredictable and strike suddenly, without warning.
The powerful
natural disaster
has caused death and destruction around the world, prompting leaders to grapple with how to prepare to mitigate their risk and impacts.
We have broken down what we know about earthquakes, including where they are most likely to occur and where they've caused havoc in the past.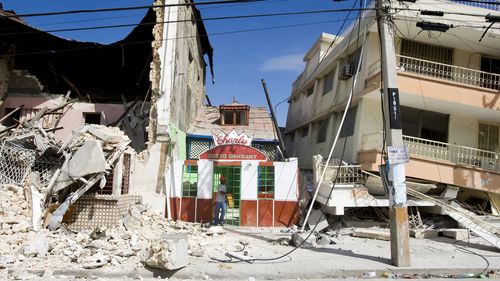 What makes earthquakes a deadly natural disaster?
Earthquakes pose a huge risk to human life.
According to the World Health Organisation, they have caused nearly 750,000 deaths globally between 1998 to 2017.
The extent of the destruction and harm depends on several factors, including the magnitude, intensity and duration.
Where and when they happen will also make a big difference.
Sign up here
to receive our daily newsletters and breaking news alerts, sent straight to your inbox.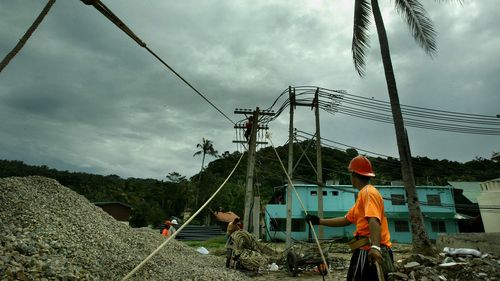 The risk management measures put in place and the design of buildings affected by earthquakes also makes a difference.
The deadliest earthquake-related event in recent times was the Boxing Day tsunami in 2004.
Just before 8am on December 26, 2004, a 9.1-magnitude earthquake struck off the coast of northern Sumatra.
The 10-minute quake is believed by scientists to be the third-biggest in history.
At least 230,000 people died or went missing during the disaster and hundreds of kilometres of coastline were washed away, with buildings stripped to the slab or smashed apart.
Expert Dr Caroline Eakin said in terms of deaths directly due to seismic shaking, there is a common pattern.
"Earthquakes don't kill people, buildings do," Eakin said.
The worst events are those which occur at shallow depth, close to large population centres, where buildings or structures have not been constructed to withstand seismic shaking.
"Landslides triggered by earthquakes in regions of steep and unstable topography can also be particularly devastating."
Where are earthquakes most common in the world?
Earthquakes are the largest and most frequent at tectonic plate boundaries where two plates collide or slide past each other.
Some regions experience this natural disaster more frequently than others.
According to Geoscience Australia, earthquakes particularly occur around the margins of the Pacific Plate, which includes New Zealand, Vanuatu, the Solomon Islands, Papua New Guinea, Japan and the Americas.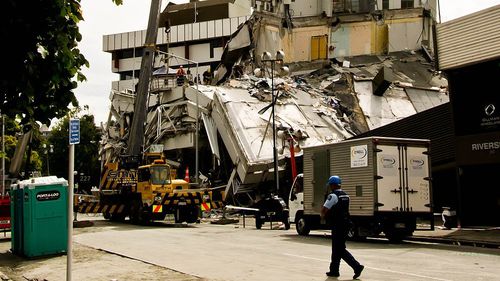 Earthquakes also occur along the Indonesian islands arc, where the Indo-Australian plate collides with the Eurasian plate.
Why are they so destructive?
Earthquakes can be destructive for many reasons.
These include the design and construction of affected buildings, the type of ground (for example, whether it is hard rock or soft sediment), the possibility of generating a tsunami or a landslide, and the proximity to people or cities.
"In general though the largest magnitude earthquakes in the world represent one of the biggest possible energy releases from a single event," Eakin said.
"For example, the largest magnitude-nine-plus earthquakes release more energy than the biggest volcanic eruptions (and) the largest nuclear bombs.
"However the largest magnitude earthquake ever recorded, an M9.5 in Chile in 1960, was not the most deadly due to other factors."
Why do earthquakes occur?
Earthquakes release stress which builds up in the outermost layer of the earth.
When the stress builds up enough to overcome the level of friction along a faultline, the fault ruptures.
This causes relative displacement of the ground on either side of the fault, and the motion generates seismic waves.
"On a bigger picture scale, stress builds up in the crust because the tectonic plates are moving, and the tectonic plates move because the interior of the earth is convecting," Eakin said.
Could Australia be struck by a powerful earthquake?
The largest recorded earthquake in Australia was in 1988 at Tennant Creek in the Northern Territory, with an estimated magnitude of 6.6.
It occurred in a sparsely populated area and resulted in damage to a major gas pipeline.
"Evidence from the geological record suggests a magnitude 7+ is theoretically possible, but extremely rare, perhaps only occurring every few thousands of years," Eakin said.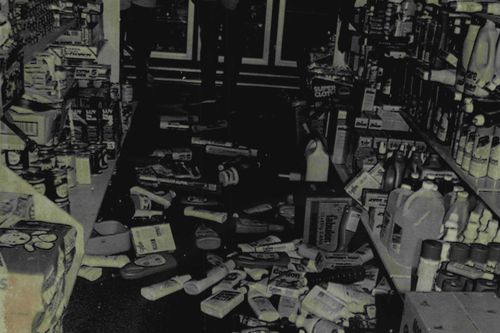 "A moderate-sized earthquake beneath a major city in Australia is more probable within our lifetime, such as the magnitude 5.9 event that was felt in Melbourne in 2021.
"Such events are likely to cause at least some building damage, especially to the more vulnerable buildings."
Eakin said for low-lying coastal populations, the biggest risk is potential tsunamis generated by large earthquakes elsewhere.
"Especially along the subduction zones and plate boundaries that surround the Australian continent," she said.
Support Lumiserver & Cynesys on Tipeee

Visit our sponsors
Wise (formerly TransferWise) is the cheaper, easier way to send money abroad. It helps people move money quickly and easily between bank accounts in different countries. Convert 60+ currencies with ridiculously low fees - on average 7x cheaper than a bank. No hidden fees, no markup on the exchange rate, ever.
Now you can get a free first transfer up to 500£ with your ESNcard. You can access this offer here.
Source link