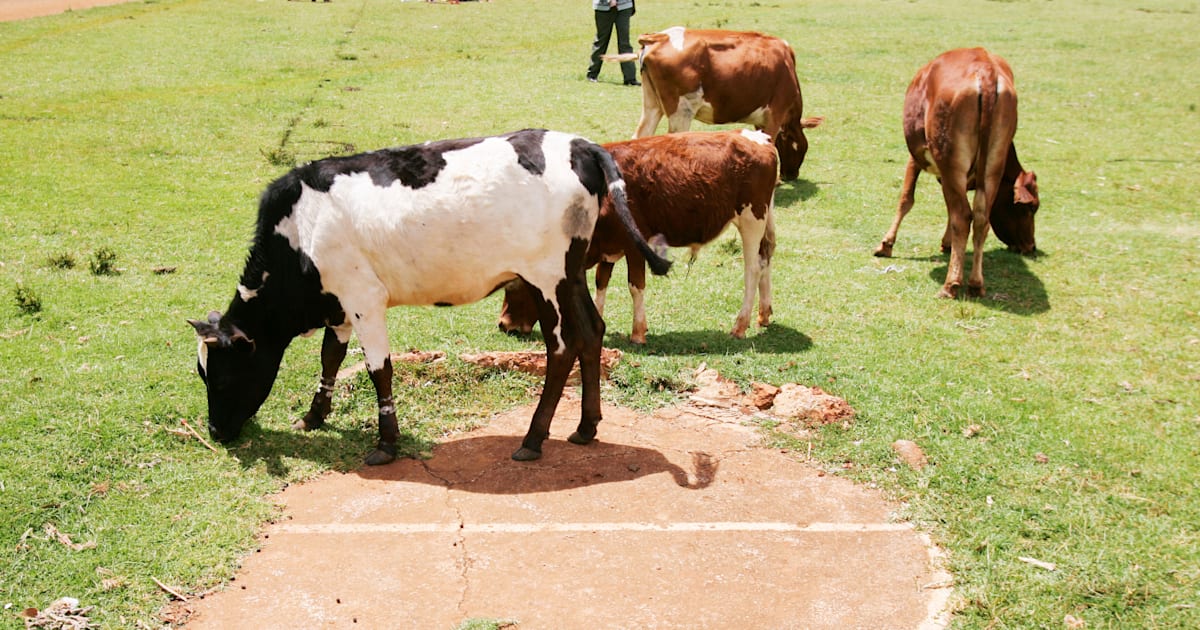 "Dang, you got really close to the lions this time," commented two-time Olympian Gabriela Debues-Stafford on an Instagram post from British athlete Laura Muir in 2020.
"Yes, we were really lucky," responded the Olympic silver medallist of the post that showcased a pride lolling in the grass in Kruger National Park, where Muir had headed on safari on a rest day from warm-weather training in South Africa.
Not everyone would feel 'lucky' to be so close to lions but not everyone is as passionate an animal lover as Muir, the 1500m silver medalist at Tokyo 2020. If there was a queen of World Wildlife Day, taking place 3 March, the qualified veterinary surgeon would be it.
The accidental runner only took up the sport at university as a break from her main concern, studying to be a vet, telling journalists at a media day ahead of the Birmingham Diamond League in 2018: "I went to university because I wanted to be a vet and, at the time, the running was just a hobby, I just knew I really enjoyed it. My career was always going to be a vet, it just so happened that the running started to do really well."
The balance tipped in favour of 'the running' for Doctor Muir, with accolades collected along the way since then including world championships bronze and two European gold medals. However, the winter training camps in South Africa provided an opportunity to indulge her primary passion.
"Feeling very lucky to have seen such amazing wildlife," she said about this year's training camp in December, featuring footage of leopards strolling roadside, basking hippos, elephant families, and an even closer lion than the one that prompted Debues-Stafford's comment.
Eliud Kipchoge running wild
The stunning vistas playing host to some of the world's most spectacular animals are not lost on the Scottish and Canadian athletes, Muir and Debues-Stafford, but even those who have grown up in such lands are eternally in awe of the spaces in which they live and train.
Kenya's iconic long-distance runner, Eliud Kipchoge, who trains in Kaptagat with many professional long-distance runners, took a trip to the Maasai Mara Game Reserve with his family, and of course, went for a run. A run like no other.
"As you can see in the video," said the two-time Olympic gold medallist, 10-time marathon major champion, and the first person in history to run the 42.195 km (26.2-mile) distance in under two hours, "I met some beautiful zebras and wildebeests during my special morning run out there".
Bear in mind
Two-time winter Olympian Jessica Yeaton, meanwhile, might have thought she'd escaped dangerous animals having left her native Australia to train in Alaska as a cross-country skier. However, that was not quite the case.
Ahead of competing at Beijing 2022, she told reporters: "Two years ago, I was out training – biking with my boyfriend – and we ran into two grizzly bears, and they both got up on their hind legs and were grunting at us.
"I thought that was the end – (but) if you were in Alaska you would tell that story to other athletes, and they would be like, 'oh yeah, me too!'"
Another athlete getting up close and personal with dangerous wildlife, although this time in a more controlled capacity, is snowboarder Shaun White. Perhaps wisely waiting until after his iconic sporting career had ended – the American is a three-time Olympic gold medallist in halfpipe and 13-time Winter X Games winner – White took to the seas to observe tiger sharks, without a cage, with renowned experts Ocean Ramsey and Juan Oliphant.
"I never would've imagined jumping in the water with tiger sharks…But my girlfriend got in first so I was forced to man up and get in too," posted White, followed by a laughing emoji.
"I'm so glad I did. This experience completely shattered the preconceived notion about sharks being vicious killers. They were so calm and peaceful."
Walk on the wild side
With giraffes holding court at the Kenya Open golf tournament, alligators hanging loose on the greens in Florida, athletes and wildlife mostly co-exist in harmony, however, us humans must also know when to take a step back and let wildlife do its thing.
On 26 August 2022, greenkeepers at Skukuza Golf Club, located in South Africa's biggest game reserve, Kruger National Park, faced the most unique of hazards – four lions and 20 hyenas eating a giraffe brought down on the third hole's fairway.
The greenkeeper and club captain of the self-described "world's wildest course", Jean Rossouw, described part of his role as "the early morning tour of the course to make sure all our overnight 'guests' are gone and that it is safe for our members and guests to tee-off"."
Crazy golf, indeed.
World Wildlife Day is a United Nations International day to celebrate all the world's wild animals and plants, and the contribution that they make to our lives and the health of the planet. See here for more details.
Support Lumiserver & Cynesys on Tipeee

Visit our sponsors
Wise (formerly TransferWise) is the cheaper, easier way to send money abroad. It helps people move money quickly and easily between bank accounts in different countries. Convert 60+ currencies with ridiculously low fees - on average 7x cheaper than a bank. No hidden fees, no markup on the exchange rate, ever.
Now you can get a free first transfer up to 500£ with your ESNcard. You can access this offer here.
Source link